The chip spreader replaces heavy manual work with high standard spreading uniformity to eliminate environmental pollution. It has been widely used in highway construction and highway maintenance projects. Its reasonable and reliable design ensures accurate spreading width and thickness, electrical control is stable and reliable.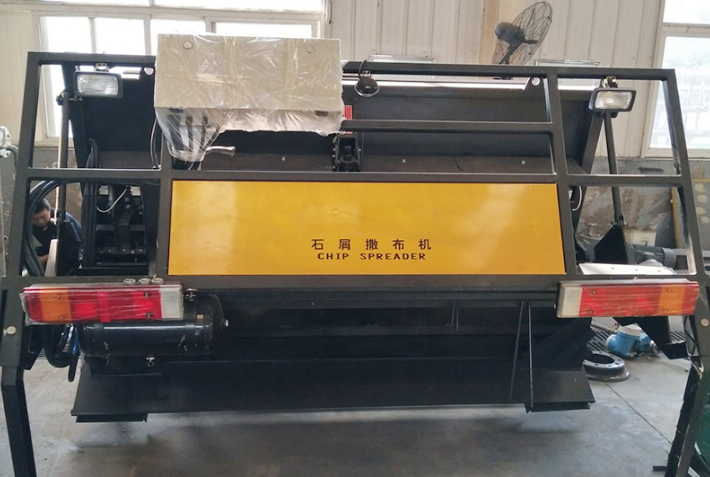 It can be used for the construction of pavement upper and lower sealing layer, permeable layer, asphalt surface treatment, and asphalt pavement construction.
The gravel spreader used on mainstream vehicles are generally free-falling, that is, they mainly rely on the gravity of the gravel to feed or spread freely; such as fixed hopper type, lifting hopper type, and combined hopper type chip spreader.